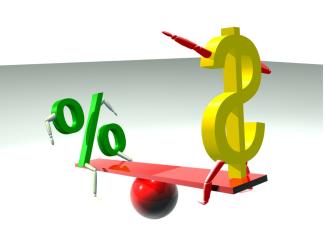 Budgeting Apps vs. Spreadsheets: Which is the Best Tool for Managing Your Finances?
Creating and sticking to a personal budget is more important than ever considering the possibility inflation may be around for a while. By taking control of your finances and planning ahead, you can weather the inflationary storm and aim to achieve your financial goals.  But how do you get started? Let's look at some of the technology available to almost all of us.
Both commercial apps and spreadsheets programs can be effective tools for tracking personal budgeting, but which one is more effective depends on your personal preferences and needs.
Commercial apps are designed specifically for budgeting and can automate many of the processes involved in tracking expenses, categorizing spending, and creating reports. Some popular budgeting apps include Mint, Pocket Guard, YNAB (You Need A Budget) Pocket Guard, Fudget, Good Budget and Honeydue. Some of these apps sync with your bank accounts and credit cards, making it easy to see all of your financial transactions in one place. They may also offer additional features like financial goal setting, bill reminders, and investment tracking. Honeydue is an app that is designed for couples or spouses who want to budget together.
One concern about using some commercial budgeting apps is privacy and security including the potential for them to collect and share user personal information with advertisers or third parties. If privacy and security is a top priority for you but you would still like to use a budgeting app there are options. Fudget and Good Budget do not require you to link your financial accounts. As of the date this article is published Pocket Guard also says it offers the ability to use its app without linking your financial accounts.  For the most updated information check out each apps current privacy and security policies on their website. Some of these apps offer free versions and some are paid, again payments terms change so you should look up current information online.
Spreadsheets, on the other hand, offer more customization and control over the budgeting process. Microsoft Office Excel, Apple Numbers and Google Sheets are some well-known spreadsheet programs. You can create a spreadsheet tailored to your specific needs and preferences and use formulas to calculate expenses and savings automatically. Spreadsheet programs may also offer powerful charting and graphing capabilities, which can help you visualize your spending and identify areas where you may need to cut back. On the other hand, creating a budget and continuously entering expenses will almost definitely be more time consuming than using a commercial budgeting app. Although spreadsheets are not designed for linking financial accounts if you are storing your data on the spreadsheet programs cloud website then you may still want to read the spreadsheet program's security and privacy policies.
Ultimately, the choice between a commercial app and a spreadsheet program will depend on your individual needs and preferences. If you're looking for a comprehensive, all-in-one solution that's easy to use and may require less time and effort, a commercial app may be the way to go. But if you prefer to have more control over the budgeting process, are very privacy conscious about your data, and want a tool that you can customize to your exact needs, a spreadsheet program may be the better choice.
*This content is developed from sources believed to be providing accurate information and is intended for general informational purposes only. The accuracy and completeness of the information is not guaranteed, and any reliance you place on it is strictly at your own risk.  The information provided is not written or intended as tax or legal advice.  Individuals are encouraged to seek advice from their own tax or legal counsel. Individuals involved in the estate planning process should work with an estate planning team, including their own personal legal or tax counsel. Neither the information presented, nor any opinion expressed constitutes a representation by us of a specific investment or the purchase or sale of any securities. Asset allocation and diversification do not ensure a profit or protect against loss in declining markets.
Copyright 2023 Burton Wealth Management